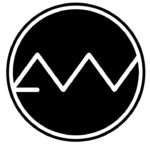 Ich unterstütze Külstler dabei, ihre Visionen von Live-Shows und Performances in die Realität umzusetzen.
Detail-Info
I'm Alex and i'm a freelance musician, live music producer and musical director based in Detmold, Germany.
​
From a young age music has always been a very important part of my life. Taking instrumental lessons and performing with my first bands and different musicians really showed me that music is all I want to do for a living.
After finishing my Popular Music and Media degree (B.A.) in 2018 I decided to commit myself to music full-time as a drummer, guitarist and live-music-producer.
Over the last few years I've been lucky enough to work as a musician and live-music producer for a lot of artists such as Hey Miracle, Summery Mind, Sascha Renier, Julias Mind, Ben Schafmeister and many more. This also includes creating live shows using sampling technology like the Roland SPD-SX and programming in applications such as Ableton Live and Logic Pro X.
As a FOH sound engineer I've worked on shows with Bands like Instant Apparello, Karâge and also for famous live music location "Kaiserkeller" Detmold and various music festivals.